This Alcohol-Free Hand Sanitizer is one of the best sanitizers as it is a Benzalkonium Chloride-based sanitizer that can effectively kill 99.9% of germs.
It is the best product for those people who want to keep their families and their environment safe from any airborne viruses. One drop of this sanitizer will help to keep you safe from any germs lurking on your hands.
This sanitizer by Ecological is completely free from alcohol. Using this sanitizer repeatedly will not make your skin dry. One of the best features of this sanitizer is that it is non-flammable and is a lot less toxic than any other alcohol sanitizer.
The antibacterial ecological hand sanitizer compound works very efficiently; using it once will kill microorganisms and stop them from growing in the future.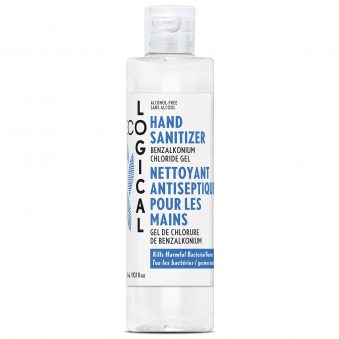 This bottle of sanitizer is approved by different labs that include FDA and Health Canada.
Specification of Ecological Alcohol Free Hand Sanitizer | Non Alcoholic | FDA And Health Canada Approved Hand Sanitizer
Kills 99.99% of germs.

Approved by FDA and Health Canada.

Long-lasting protection even after sanitizer is dried.

Paraben-Free.

Non-Flammable.
Additional information.
| | |
| --- | --- |
| Product Name. | Ecological Hand sanitizer. |
| Approved by. | Health Canada and FDA. |
| Appearance. | Clear liquid Gel. |