This is one of the best face mask as it is made of high-quality polyester. These polyester masks are considered best to be used in this pandemic; these masks are also known as reusable face masks.
This mask is made in two layers to provide complete protection to the user as it can filter out the air while you inhale, thus saving you from viruses.
These masks are completely safe to use more than once as these masks can be washed easily you just need to sterilize the mask after wearing it for a day.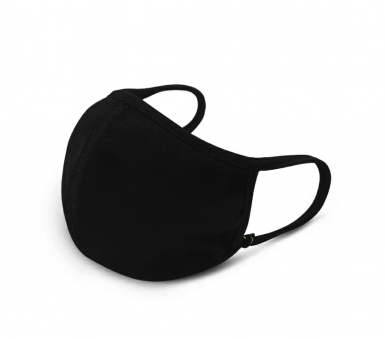 These polyester masks are designed to have a flat seam in the center and have elastic ear loops that offer complete comfort to the user.
Let us know if you want it to be delivered to The USA and Canada.
Specification of Face mask
● Washable face mask
● Efficient filtration.
● Polyester.
● Two-layer Fabric.
● Elastic Ear loops.
Additional information
Product name: Face mask
Fabric: Polyester
Color: Black