This medical face mask is one of the best masks to be used by healthcare workers in hospitals and patients suffering from harmful infections. This mask is a 3-ply mask that is designed to save the wearer from any bodily fluids.
Wearing this surgical face mask will save you from inhaling harmful particles exhaled by different people and will reduce the risk of getting infected with a viral infectious like covid-19 in a work environment.
What is Type IIR
Type IIR is a 3 ply mask designed for front-line workers as this mask has an added feature known as fluid resistance, which is used so that it will be safe for those who are exposed to blood or bodily fluids.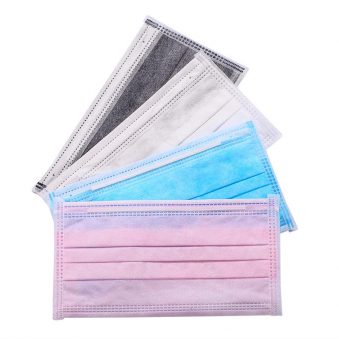 Specification of 3ply type IIR mask:
● Disposable single-use only.
● Style with ear loops or ties.
● One size fits most adults.
● Non-Woven 3 Ply Mask.
● Fluid resistance: 120 mmHg Type IIR certified.
● Splash-resistant layer protection against bodily fluids
● Four-layer protection.
Additional Information:
Product Name: Medical and surgical face mask TYPE IIR
Measurements: 20.32 × 10.54 × 8.26 cm
Color: GREY, WHITE, BLUE, PINK.