This dent x level 2 mask is one of the best surgical face mask to be used in the infected environment.
It is designed by keeping the safety of the health line workers in mind as this mask provides three layers of protection from any airborne viruses.
The filtration efficiency of this mask is 98%, and because of its material, it can be worn throughout the day while keeping you safe in this pandemic,
The Dent level 2 mask is a barrier between you and the airborne viruses; it can be used for medical exams and during tasks involving unhealthy liquid sprays.
This disposable surgical mask is made with non-woven material, which is why it is water-resistant and long-lasting.
Let us know if you want it to be delivered to The USA and Canada.
Specifications of DENT X LEVEL 2 surgical face mask
● Disposable.
● Filter efficiency 98%.
● Water-resistant.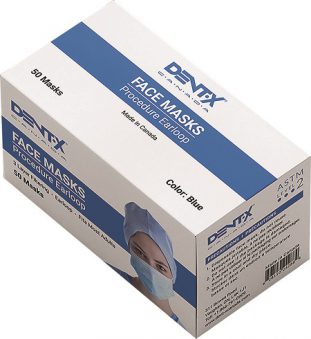 Additional Information
Model: Level 2 (3 ply mask)
Product type: Surgical mask
Measurements: W:6.9′′ x H:3.7′′
Color: Blue