The Harley N95 particulate respirator mask is approved by NIOSH, which means it can filter out 95%
of any airborne viruses.
So it is safe to say that the N95 particulate respirator is the mask that can be used in most infected
environments to keep yourself and others safe while you inhale or exhale the air.
This N95 mask is a semi-rigid molded respirator. This mask is designed to make you feel comfortable
as it is internally equipped with pads so you can breathe effectively, and for the nose piece, they have
used this aluminum clasp to make it fit more perfectly on your nose.
Let us know if you want it to be delivered to The USA and Canada.
Specification of Harley N95 respirator mask
● NIOSH approved.
● Filter 95% air.
● Aluminum clasp for the nose.
● One size can fit all adults.
● Latex-free.
● Disposable.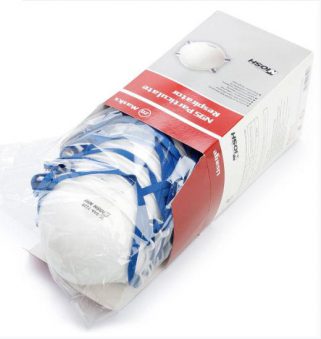 Additional Information
Model: L-288
Product name: Harley respirator mask
Approvals: NIOSH approved
Colour: White