This is one of the best KN95 mask you can ever use in this pandemic. It is designed to provide the user with maximum safety with its 3 ply mask. The most major specification that makes these masks the best choice is that it provides 95% filter efficiency from airborne viruses.
It is entirely safe to wear by anyone who is suffering from allergies as these masks are Latex-free. Because of their filtration efficiency, these masks are approved by CDC, FDA, and Health Canada.
kn95 face masks are designed to wear by front-line workers because of their efficiency and can be used throughout the day, so they are incredibly comfortable and soft to feel on the skin.
kn95 face masks are single-use masks and should be disposed of after use for your safety from any viruses.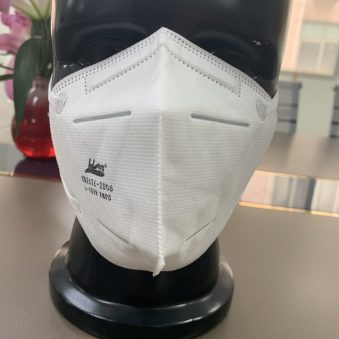 Do send us a message if you want it to be delivered in The USA or CANADA.
Specification of Kn95 mask.
● Latex-free.
● Single-use mask.
● 95% filter efficiency.
● 3 ply mask.
Additional information
Product Name: KN95.
Quantity per pack: 2mask per pack.
Color: White.