As you can see, Trebrrox N95 respirator mask is made up of thermoplastic with one of the best filters, which provides effective breathing and keeps you safe from airborne viruses.
This N95 respirator mask is specially designed to filter air both inhale and exhaled so that the affected particles do not travel from you to someone else or someone else to you.
This mask is designed in a way so that it can be used in various fields, including health care, construction, dental clinic, and various others.
The recommended life of this mask set by the company is 35 cleaning cycles until your 35 cycles are completed; this mask and its respirators will work as well as new until then.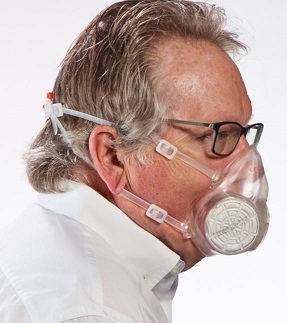 The mask is fully washable, and after its life is completed, this mask can be recycled, and its respirators can be used again after being sanitized thoroughly, but its filter should be replaced after each cleaning cycle.
Specification of Treborrx half-face N-95 respirator mask
Easy to wear.

Filter's air while inhaling or exhaling.

Long Life 35 cleaning cycles.

Recyclable.