This FN- N95 respirator mask is one of the most sold respirator masks in this pandemic as this mask provides one of the highest levels of air filtration to keep you safe from any airborne viruses.
A respirator mask is way more secure than a normal mask as the material used to design this mask provides a higher level of filtration. The designated headbands make sure that the mask is completely sealed to your face to mask sure you only breathe through the mask.
This N95 respirator mask is designed for the safety of front-line workers, and because of its lightweight design, it is easy to wear throughout the day.
Specification of FN-N95 Respirator mask
● Provides quality and reliable respiratory protection.
● Easy to wear.
● Strap designed to provide a secure fit.
● Protect from airborne viruses.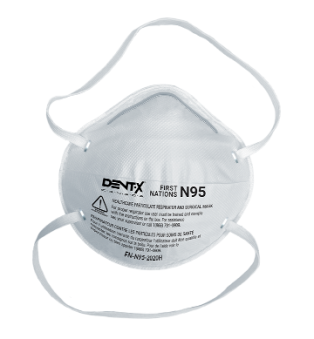 Additional information
Model: FN-N95-2020H
Product name: Respirator
Measurements: W: 5.2" X  H: 4.9"
Color: White