This is an ASTM level 3 mask; it is a 3 PLY mask that offers complete protection to the user
by Filtering the air so that no airborne viruses may cause you any damage.
The efficiency of this mask is tested and approved by Nelson labs, and the material used to
design this mask makes it extremely comfortable to wear throughout the day. It is a behind
the head tie model that provides enough space for the user to wear without affecting the
efficiency of breathing.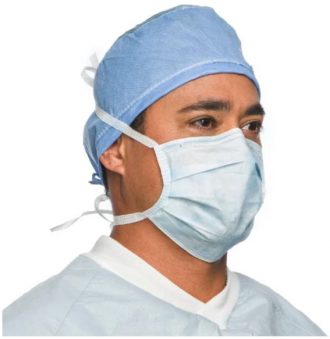 It has strong polyester elastic ear loops, which allow the user to wear it without hurting his
ear.
Specification of ASTM Level 3 Mask
● Non-Woven 3 ply mask.
● Nelson lab tested.
● Strong ear loops.
● Provide effective filtration.