These Cotton face masks are one of the best cotton masks one can ever get its hand on as these masks are made of 100% cotton, which makes them extremely soft and comfortable to wear throughout the day; the fabric used on these masks is stretchable, which makes them cling on your face.
In this pandemic, the use of surgical mask and N95 masks by the general public has made these masks go scarce from the market, so in order to save these masks for front line workers, we have played our role and produced this one of the best cotton masks and made them completely washable which will make the masks clean from any type of dust particles so that you can reuse the mask for one or more times.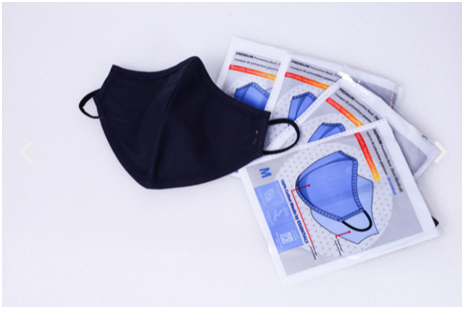 The fabric used on these cotton face masks is to make sure to keep you safe from someone who is already infected, and in case if you are infected, the layers of these masks will filter your breath so that no one else can be infected because of you.
These masks are designed to cover your face, and because of their stretch ability and light fabric, it is easy to wear throughout the day, which is why this product provides value for money. This product can be used by men and women alike and can be ordered in different colors.