Cardinal esteem gloves are the next generation of Flexile gloves, and they have improved the quality with a great margin to make them one of the best-selling gloves.
These Esteem gloves are designed while using new and unique formula specially made to increase the comfort of these gloves to perform any task more efficiently without risking the glove's tactical sensitivity.
These gloves are free from latex and are completely powder-free so that these gloves can be used by anyone who is at the risk of having an allergy to natural rubber.
The material used in these Nitrile examination gloves is tested against almost 19 common lab chemicals to ensure it is completely safe for the user working under certain circumstances.
These Cardinal gloves are also tested for use against chemotherapy drugs, according to ASTM.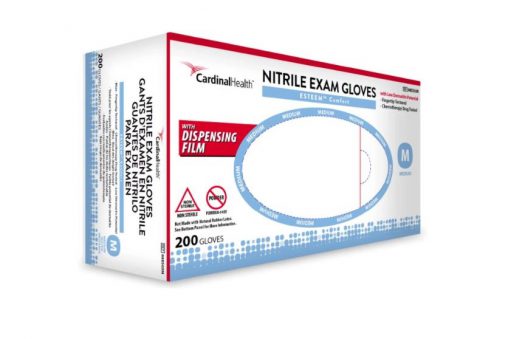 Let us know if you want it to be delivered to The USA and Canada
Specification of Comfort Cardinal Esteem Gloves.
● Chemotherapy drugs approved.
● Safe from chemicals.
● Flexal level protected.
● Powder-free.
● Non-sterile.
● Fingertip textured.
Additional Information
Product Name Comfort Cardinal Gloves.
Gloves per box. 250 gloves.
Sizes available. Extra Small-Extra Large.
Colour available Light blue.