Hayland  Nitrile exam gloves provide exemplary protection to their users. That is why these gloves are considered one of the best gloves available in the market as your personal protective gear.
The premium material used by Hayland in these gloves offers enough comfort for its user to wear throughout the day or just for a regular checkup.
Its textured fingertips enhanced the handling of different instruments you may have to use in any medical emergency. Because of its grip, the user can use it in any condition, be it dry or wet; its textured feature enables the user to get any task done without risking the sensitivity of these gloves.
These gloves are manufactured completely free from latex and are made completely safe for users suffering from a skin allergy, which includes redness or irritations or dryness of the skin.
These blue nitrile gloves are tested in different labs to make sure these gloves are completely safe for daily usage.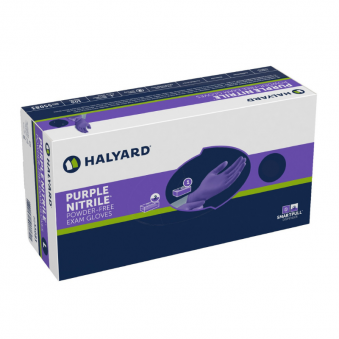 Let us know if you want it to be delivered to The USA and Canada.
Specifications of Hayland Nitrile exam gloves:
Free from Natural rubber.

Tested in various labs.

Textured Finger Tips.

Nitrile Gloves.

Ambidextrous.
Additional Features.
| | |
| --- | --- |
| Product Name | Hayland Nitrile exam gloves. |
| Gloves per box. | 100 gloves per box and 10 boxes per ctn. |
| Sizes available. | X-small- X-large. |
| Colors available. | Blue. |