Hartalega gloveon coats are one of the best gloves for users suffering from dry and
itchy skin in our whole list of gloves.
The reason behind these gloves being on the list of the best gloves is that these
Hartalegal gloves are designed while using a new and unique Nitrile glove formula
known as Colloidal Oatmeal Coated, specially made for the user's skin.
These gloves by Hartalega consumes all the benefits from natural oats to keep the
user's skin moisturised to prevent itching and irritations which can be a real hurdle
while performing different task throughout the day.
The material used in these Nitrile exam gloves is tested and passed by Health
Canada.
The fingertips are textured for the user to provide an extra grip.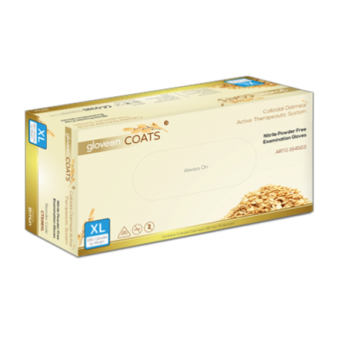 Let us know if you want it to be delivered to The USA and Canada
Specification of Hartalega Gloveon Coats.
● Free of powder.
● Entirely Latex-free
● Beaded cuff.
● Fingertips are textured.
● Non-sterile.
● Nitrile material.
● Single wall.
Additional Information
Product Name Hartalega Gloveon Coats.
Gloves per box. 100 pieces per box and 10 boxes per case.
Sizes available. Small, Medium, Large and extra-large.
Colour available Blue.